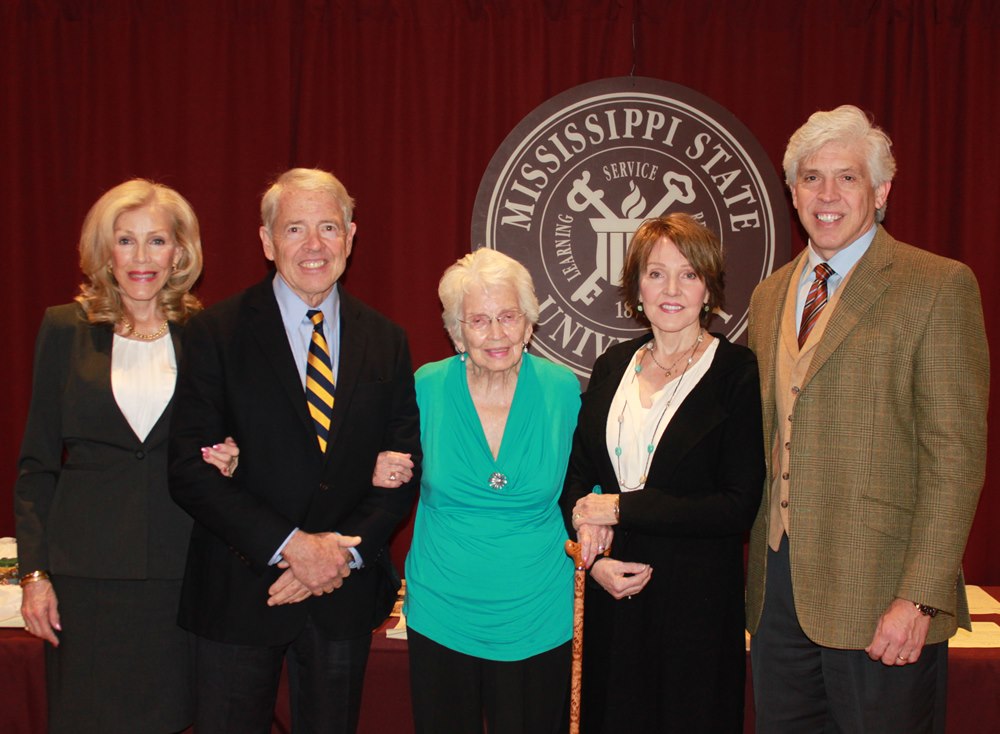 Mississippi State University Libraries Special Collections are pleased to announce the donation of multiple collections from the Bridgforth family of Pickens, MS, including: Stewart "Bebe" Bridgforth; Dr. A. B. Holder; and Sarah B. Holder Stewart.
According to Jennifer McGillan, Coordinator, Manuscripts Division, "The collections span the 19th and 20th centuries and include materials from as nearby as campus and as far away as Europe and South America." She added "These collections, while only being in the library for a short time, have already been of interest to multiple members of the History Department. Most notably, the Dr. A.B. Holder collection will be the subject of a presentation at a national conference in the field of History of Medicine in the spring."
The Stewart "Bebe" Bridgforth Collection, donated by Stewart Bridgforth Jr. and Mrs. Carolyn Bridgforth, include Bebe Bridgforth's letters to his wife and parents during WWII, photographs, war-time publications, maps, and two Nazi flags (one signed by the men in Bridgforth's unit). The letters, which date from approximately 1942 to 1945, encompass Bridgforth's military experience from Mississippi and other domestic locations to the fields of Belgium, France and Germany.
The Dr. A. B. Holder Collection, donated by Stewart Bridgforth, includes a casebook, numerous photographs, diaries, Native American clothing, and published material. The diaries reflect his early life in Pickens, MS; the casebook covers his early career as a physician; and the photographs, published works, and Native American materials date from and illustrate his work as a physician on the Crow reservation in Montana in the late 19th century.
The Sarah B. Holder Stewart collection, donated by Stewart Bridgforth, includes World War I correspondence, photographs, 1900's postcards from Mississippi and Arkansas, and certificates and event programs. These items document the marriage and life Sarah Holder Stewart and her second husband, Dr. Nolan Stewart, an Army physician who conducted clandestine activities, and whose posts included a base hospital in Arkansas. The collection also includes letters from Sarah Stewart's son, A.B. Holder, Jr., who served in the Army during World War I.
Stewart Bridgforth, Jr. who spoke on behalf of his mother, Carolyn Bridgforth, and his siblings, sisters Keith Horne and Allie Benson and brother Barry Bridgforth, at a recent program honoring the donation expressed the family's pleasure at placing their materials with Mississippi State for the use of generations to come.
Frances Coleman, Dean of Libraries, added "We are very pleased that the Bridgforth family placed their Collections with the MSU Libraries where they will further develop and enhance our rich collections."