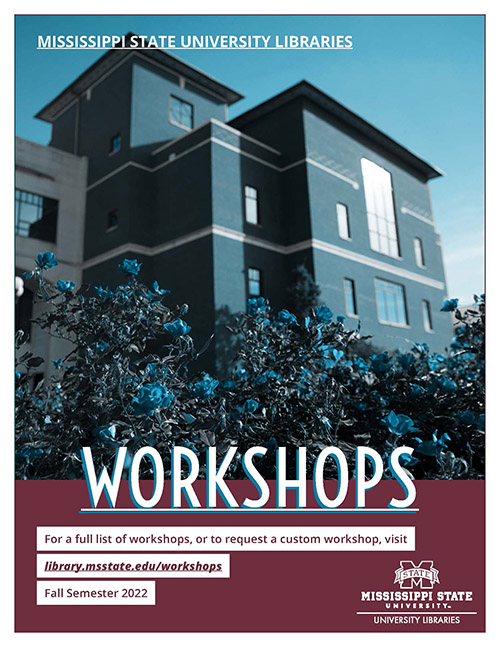 About Our Workshops
Our workshops are scheduled throughout the semester and taught by our knowledgeable faculty and staff. Browse the list of workshops to find one that suits your needs and register for an upcoming session or download supplemental material.
Instructors
We can deliver a workshop tailored to your class's needs and schedule.
Badges are now available for some Mississippi State University Library workshops!
Upcoming Workshops