Step 1: Log in to your account

Visit the
Online Catalog
and click on "My Account." Enter your NetID and NetPassword when prompted.
Step 2: View your checkouts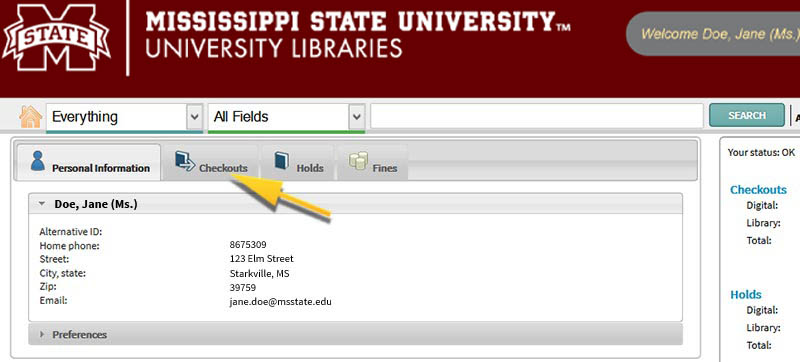 Click the "Checkouts" tab. You'll see a list of the items you currently have checked out.
Step 3: Select books to renew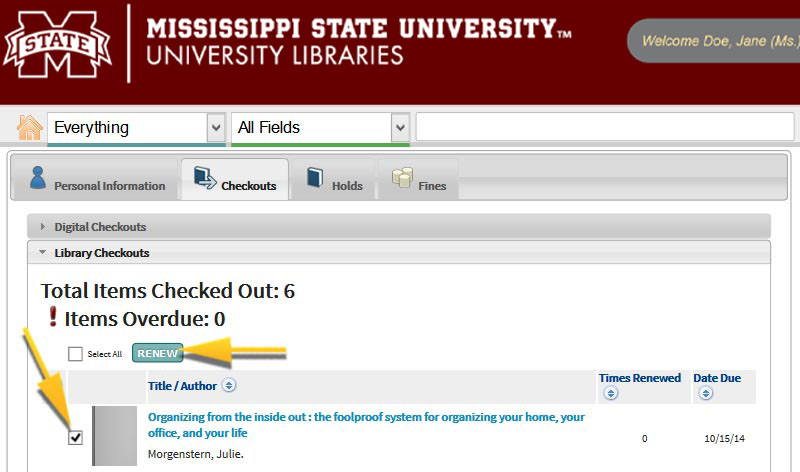 Check the box next to the book you wish to renew.
Step 4: Renew the books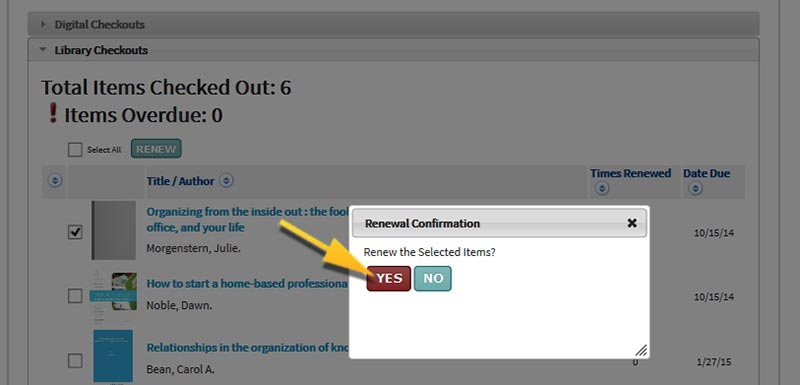 Click the "Renew" button. A popup window will open asking you to confirm.
Step 5: Check your new due dates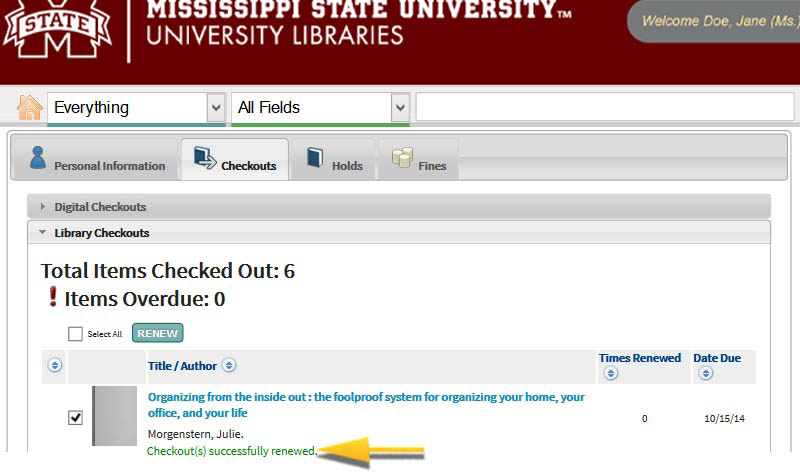 You will be returned to the Checkouts tab. If your renewal was successful, you'll see the message "Checkout(s) successfully renewed", along with a new due date for the item you renewed.