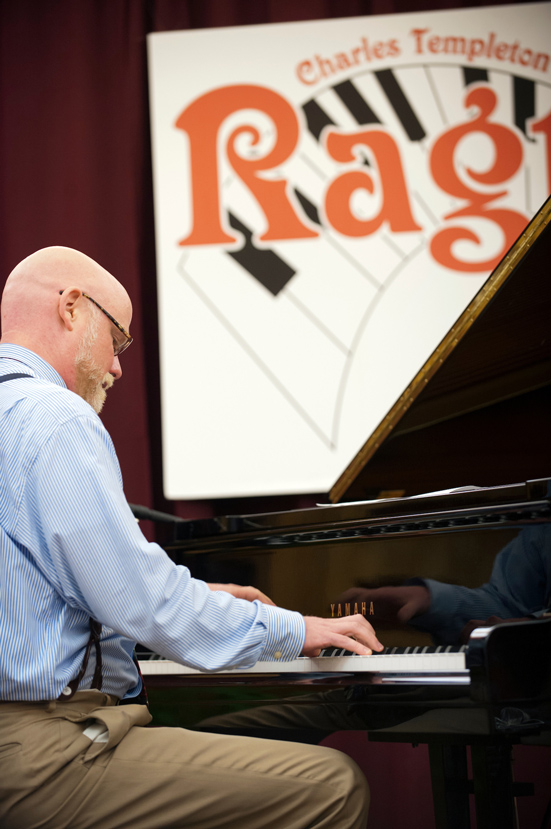 When Mississippi State University Libraries' Templeton Ragtime and Jazz Festival returns next Thursday-Saturday [March 30-April 1], patrons of Mitchell Memorial Library will travel back to the 1920s and experience what many consider one of the most fascinating eras in American culture.
"We want to share the significance, joy and excitement of our indigenous American music. Ragtime and jazz were created right here on our soil, and we look forward to celebrating that every year at the Templeton Festival," said internationally renowned pianist Jeff Barnhart, now serving his fourth year as the festival's artistic director.
Barnhart, who began his professional career at age 14 in his home state of Connecticut, said this year's festival will feature, among others, performances by Dan Levinson's Roof Garden Jass Band, the only band in existence devoted exclusively to the neglected era in musical history—roughly 1917 to 1923—when ragtime was transitioning into jazz. The band's repertoire consists of note-for-note re-creations of early jazz recordings made by pioneering bands.
The festival is commemorating both the 100th anniversary of African American composer and pianist Scott Joplin's death and the first jazz recording.
"We'll be playing music that was first heard 100 years ago in our country throughout record stores and on victrolas in people's homes," said Barnhart, the band's pianist. "Back then, they didn't have much in the way of technology, so if you go and listen now online, you will barely hear some of the instruments.
"Dan has actually written transcriptions of those recordings, so when we perform, folks will be hearing the music that people heard live in dance halls or large theaters a century ago. It's going to be amazing," Barnhart said.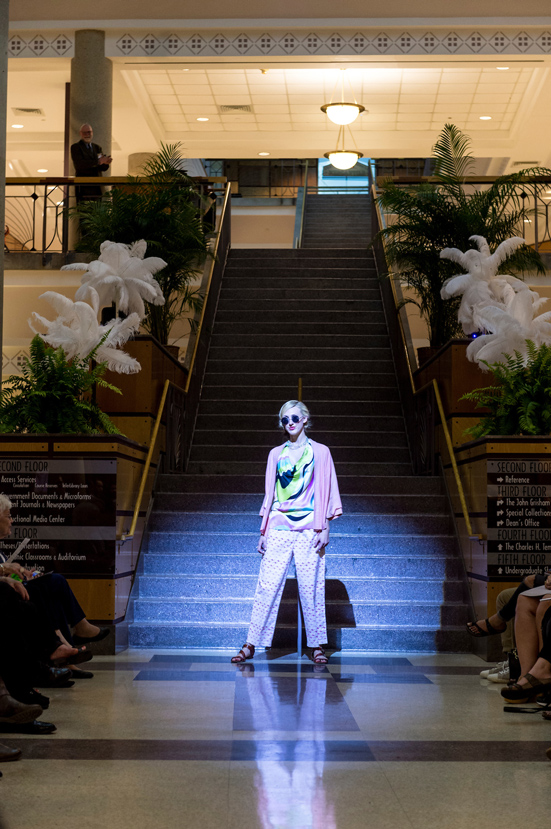 Along with being family-friendly, he said the festival is designed to appeal to individuals with varying interests, regardless of musical proficiency.
"It's not merely music," Barnhart said of the festival. "For example, MSU students who are business majors can learn a lot about how we've gotten to where we are in the music business. For history majors, the festival is living breathing history. It's so interdisciplinary, so we encourage folks to come with an open mind and open ears and see how this experience might enhance their interests or understanding of what they're studying."
For young aspiring musicians, Barnhart said the festival provides a special opportunity to "hear a different kind of music performed at a world-class level right here in Starkville."
"Even if ragtime or jazz are not styles they wish to pursue, the experience that comes with hearing those forms of music performed live will resonate with young burgeoning musicians. They will remember details about the experience, which will inform and excite their own musical journey," Barnhart said.
As in years past, Barnhart will provide daytime silent film showings featuring live piano accompaniment at this year's festival. He will present an exclusive showing of "The Marriage Clause" that he assembled using clips housed at the Library of Congress.
"It was my innovation a few years ago to start showing silent films during the daytime hours of the event, so people could see how the music connected with the early films that we had during the teens and 20s before sound came in," Barnhart said. "We want to keep the festival very dynamic, so as artistic director, I'm always thinking ahead for what the next year or two years will bring and how we can keep this event interesting and growing."
In addition to MSU Libraries and the university's School of Human Sciences, this year's festival sponsors include MaxxSouth Broadband, Greater Starkville Development Partnership, Mississippi Arts Commission and National Endowment for the Arts.
For more details including ticket information, visit http://library.msstate.edu/festival, telephone 662-325-6634 or email ragtimefestival@library.msstate.edu. Follow the MSU Libraries on Facebook @msulibrary and Twitter @msu_libraries.  
Additional biographical information on Barnhart may be found on www.jeffbarnhart.com and www.ivoryandgold.net.
MSU is Mississippi's leading university, available online at www.msstate.edu.