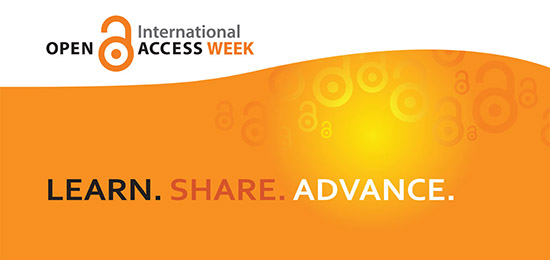 Celebrated since 2007, what started as Open Access Day but quickly became International Open Access (OA) Week draws attention to digital scholarship and data that are freely available to read, reuse, and share with anyone in the world without permission from or payment to the copyright holder. The OA movement emerged about 20 years ago in response to the advent of the internet, which enabled anyone with internet connectivity access to digital content, and to the unsustainable rise in scholarly journal costs. To date, researchers have published over 540,000 scholarly publications in open access journals. Clearly, open access is not a trend.
The Mississippi State University Libraries joins libraries and other organizations throughout the world in educating their communities about the benefits of publishing open access, using open textbooks in instruction, and sharing data. During OA Week, information tables will be set up in each MSU library where you can stop by and find out more about how open access to research affects you—both personally and professionally. Library faculty will also be presenting a talk, co-sponsored by the Center for Teaching and Learning, on open access publishing and MSU's institutional repository.
Monday – Friday, October 23-27, Information tables
Mitchell Memorial Library, Old Main Library, College of Veterinary Medicine Library, Bob and Kathy Luke Architecture Library, Phil Hardin Foundation Libraries (Meridian), and Gertrude C. Ford Foundation Library (Jackson)
Wednesday, October 25, 3:00, Mitchell Memorial Library, Giles Classroom
Presented by Claudia Holland, Associate Professor, Scholarly Communication Coordinator and Julie Shedd, Coordinator of Digital Initiatives and Web Services
For additional information about open access publishing, author rights, copyright, MSU's institutional repository, open educational resources and more, please contact Claudia Holland (cholland@library.msstate.edu, 662-325-8548).