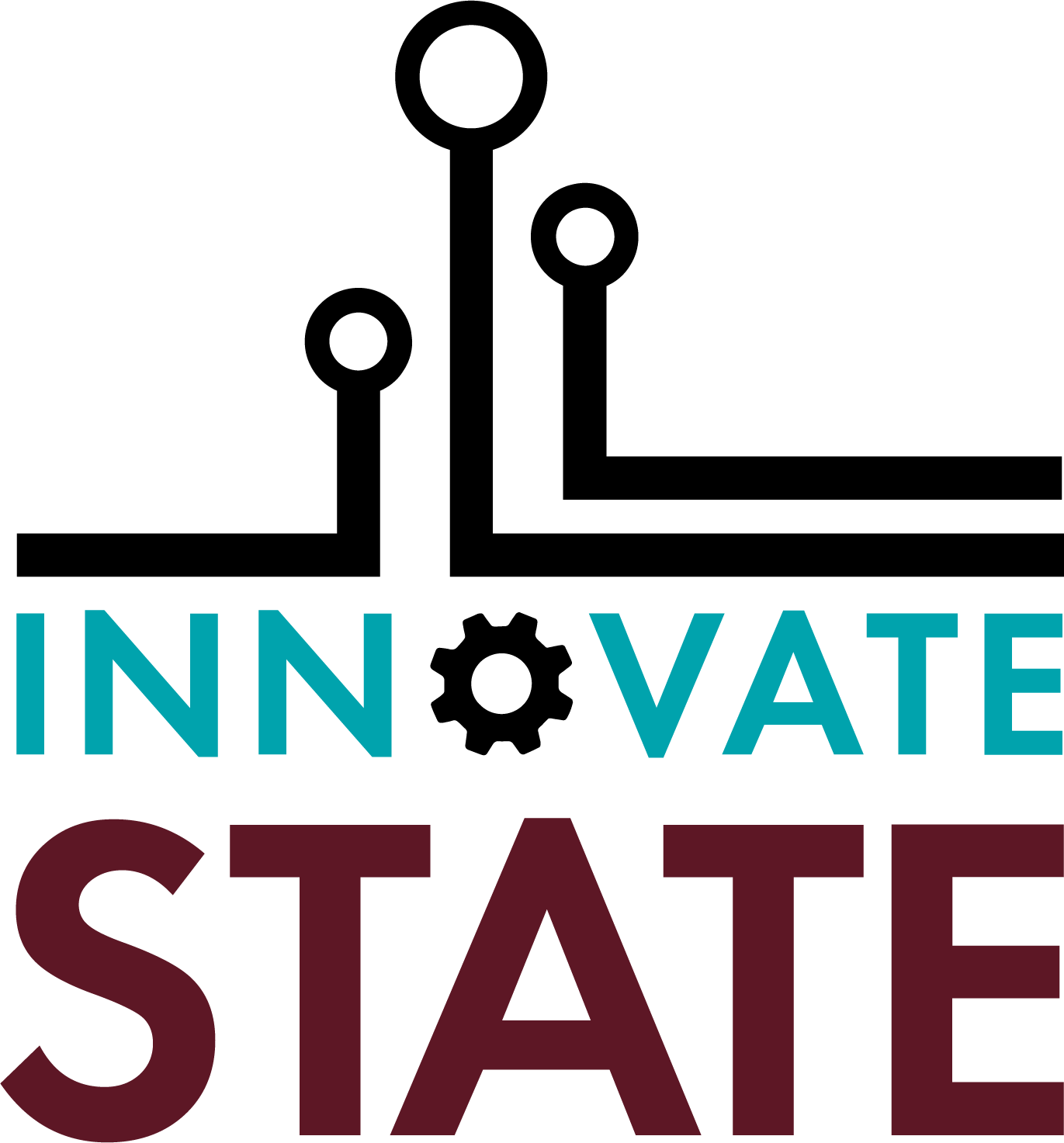 The Mississippi State University Libraries is excited to announce a collaboration with the Bagley College of Engineering and MSU Center for Entrepreneurship & Outreach to host Innovate State, a 24-hour hackathon event featuring small teams of coders and makers who will have to use their imagination to create a winning solution to a problem. The catch? Students will not know what the problem is until the event begins.
Innovate State Hackathon event chair Melissa Grimes said she got the idea from some makers she follows on social media.
"I follow a lot of makers online and several mentioned taking part in hackathon events," she said. "I thought it was an interesting idea."
The 24-hour event takes place on October 29 and offers a first prize of $1,000 to the winning team! Other prizes include 2nd Place - $500; 3rd Place - $250; and all participants will receive a swag bag.
Dr. Lis Pankl, Dean of the MSU Libraries, hopes the hackathon will kickstart additional STEM focused events.
"MSU Libraries is excited to partner with the Bagley College of Engineering for the Innovate State Hackathon," Pankl said. "The event is a launch pad for a growing STEM focus in the MaxxSouth Digital Media Center and we look forward to further collaborations with STEM education at MSU."
Dr. Jason Keith, Dean of the Bagley College of Engineering, said the college support and encourages collaborative efforts.
"The Bagley College of Engineering promotes multidisciplinary collaboration among our students, so co-sponsoring the Innovate State Hackathon with the MSU Libraries is a great investment of our resources," Keith said. "And besides, who wouldn't want to work on a fun, noisy team project inside of a normally quiet library?"
Grimes said the collaborative nature of the event is one of the things that excites her the most, and she hopes it will bring more students into the library's makerspace.
"I really hope this helps students get more interested in STEM projects, and brings more of our students to the makerspace," she said. "The real purpose, for me, is to bring together students who might not normally collaborate. We want teams to include maybe an art student who helps with design, a computer science student who helps with coding and an engineering student to help with the mechanical side of the project"
During the 24 hours, teams can access makerspaces on campus and The Idea Shop in downtown Starkville. Electronic components and lumber will be provided.
All current MSU students are eligible, regardless of major or classification. Participants will be grouped into up to 10 teams of 2-6 students per team. Students who don't have a team will be matched with other participants looking for a team. Team registration is $25, and single registration is $5; registration fees are charged to the student's student account.
Registration is now closed.
Please contact Melissa Grimes for any questions related to this event.