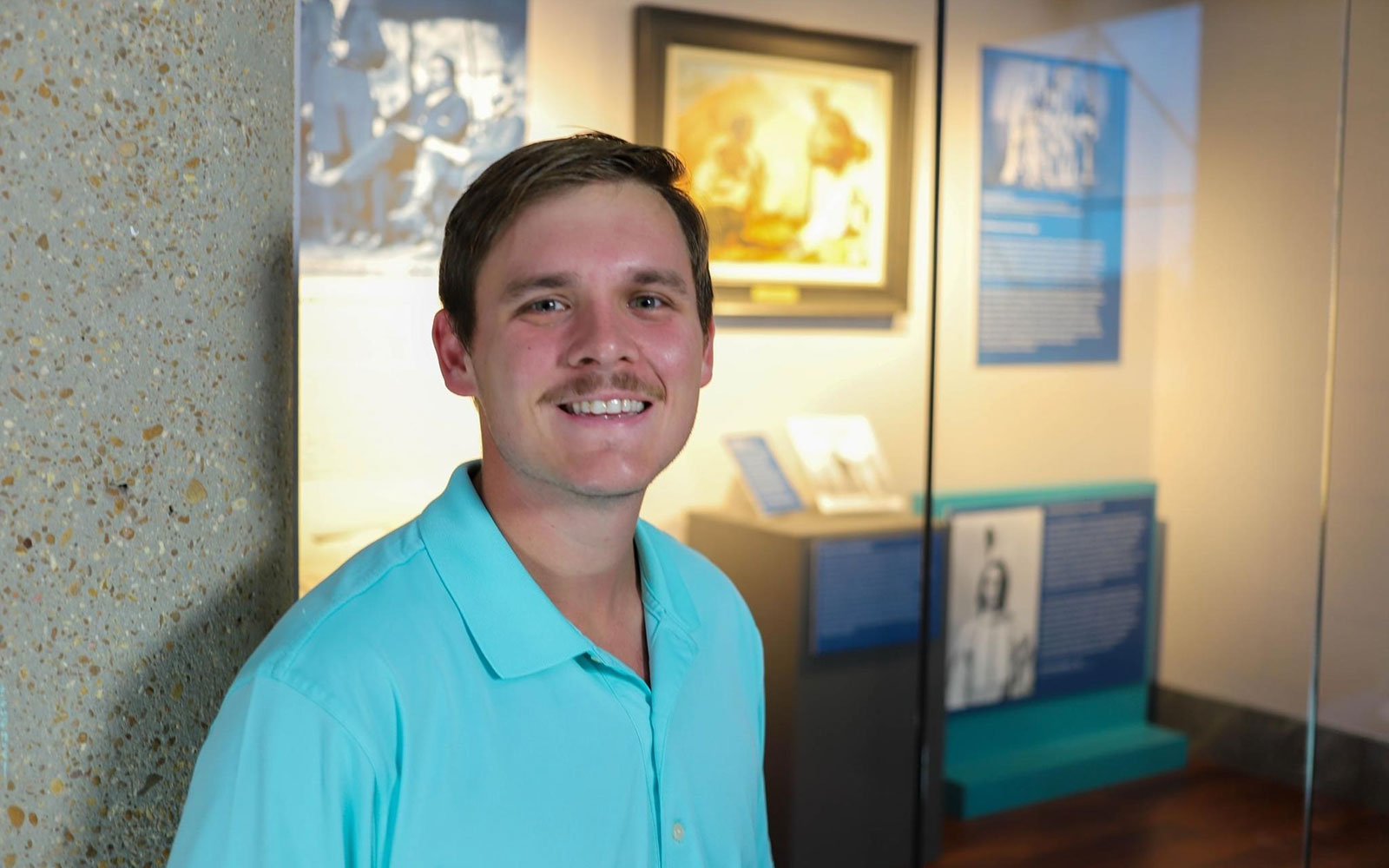 In honor of Native American Indian Heritage Month, the Ulysses S. Grant Presidential Library (USGPL) is proud to highlight the installation of a new student-curated exhibit.
History major Braeden Martin worked with the faculty and staff of the USGPL and the MSU Libraries to research, curate, and design the exhibit on display in the presidential library's marquee cases on the 4th floor of the Mitchell Memorial Library (across from the Abraham Lincoln statue).
According to Dr. Ryan P. Semmes, Professor/Director of Research for the Grant Library, the new exhibit examines the lives of famous native Americans who interacted with Ulysses S. Grant during his presidency. The exhibit includes General Ely S. Parker, Seneca Chief and friend of Grant; Red Cloud, Spotted Tail, and other Lakota Sioux leaders who visited Grant at the White House; a discussion of the Modoc War and the execution of Captain Jack; and the life of Sarah Winnemucca and her work on behalf of the Paiute nation.
Semmes says the exhibit is significant for several reasons.
"First, the exhibit was researched and designed entirely by an undergraduate history major here at MSU," Ryan said. "This showcases the fine scholarship and historical curiosity of our undergraduates. We would love to continue such a program in the future.
"Second, Braeden wanted to make sure he centered the story not as much on Grant and his policies but on Native Americans and how Grant's policies affected their lives, positively and negatively," Ryan added. "As part of our efforts to highlight diversity and inclusion in our collection, this exhibit honoring Native American Heritage Month offers students, faculty, staff, and visitors the opportunity to examine moments in the lives of Native Americans such as Red Cloud, Ely S. Parker, and Sarah Winnemucca, and hopefully they will engage in further research."
The MSU Libraries and Ulysses S. Grant Presidential Library offer numerous rotating exhibits throughout the year. Please stop and visit our museum spaces and exhibit cases whenever you have time.