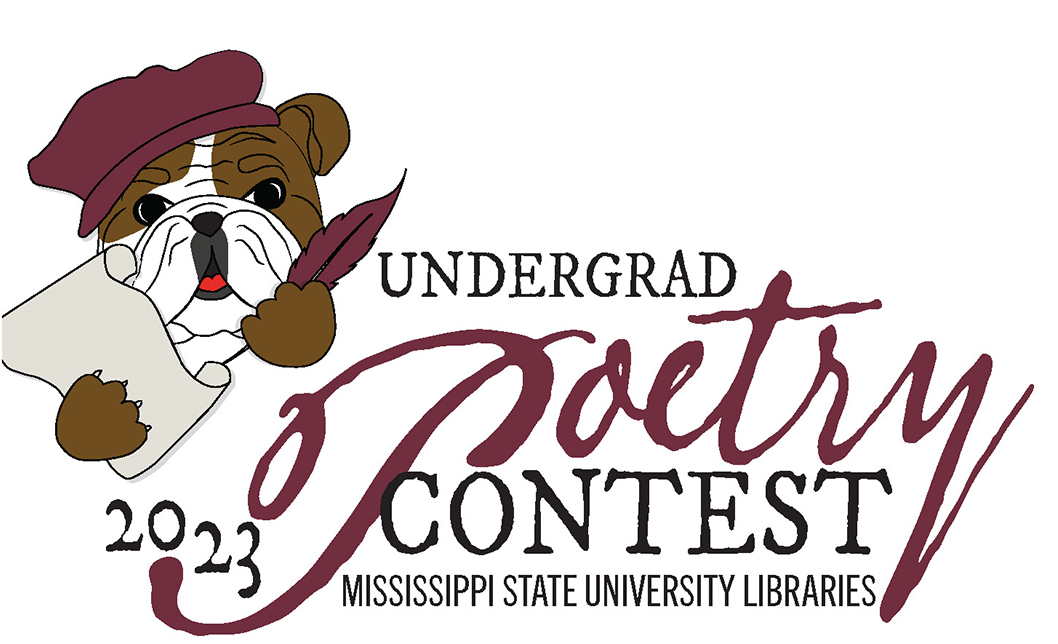 By Samantha Land
MSU Libraries Intern
Mississippi State University undergraduate students from all majors are invited to participate in the 2023 Poetry Contest. The deadline for entry in the contest, which is hosted by the MSU Libraries in celebration of National Poetry Month, is Wednesday, March 1.
Event coordinator Corinne Kennedy said original poems should be submitted to the Libraries Poetry Month Committee at poetry@library.msstate.edu by midnight March 1. The committee will review all submissions and select the winners, who will be announced during a special event April 3.
Kennedy, Design Library Director, said any student is welcome to write poems. She said cash prizes will be awarded to the top three winners, along with other poetry-themed prizes. The cash prizes range $100 to $50.
"Poetry is a great way to express oneself," said Kennedy. "Even if you are not someone that thinks you can write good poems; it is good to engage in different forms of creativity."
The contest is part of celebrating poetry as a literary form, Kennedy said, adding that poetry does not get a lot of recognition.
"Even if you are not necessarily a poet, it is good to read or listen to poems," she said.
For more information and instructions on how to submit your poem, please visit the event guide at https://guides.library.msstate.edu/poetrymonth2023.
The MSU Libraries is the centerpiece of MSU's existence. It is one of the state's leading research institutions, is one of only six universities with a presidential library and has more than two million books.