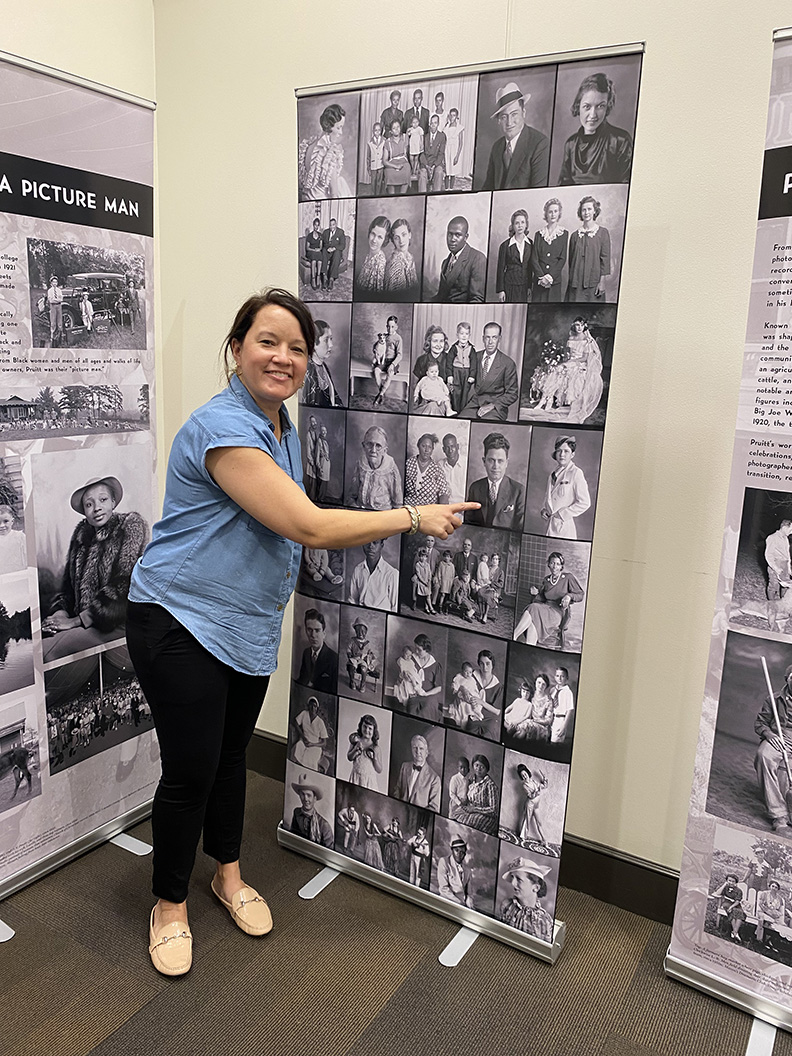 Photographs documenting the complex history of Columbus, and of Mississippi, are on exhibit now as part of the "Mr. Pruitt's Possum Town: Photographing Trouble & Resilience in the American South."
The exhibit is on display in the Louis Burns Brock, Jay Brock and Hank Brock Gallery in Old Main Academic Center at Mississippi State University through May 31.
The exhibit reveals life between 1915-1960 in Columbus, a town, according to curator Berkley Hudson, "shaped in the crucible of slavery and cotton and the Civil War."
Built around the collection of photographer Otis Noel Pruitt, a white man in the racially segregated South, Hudson said the exhibition explores race relations and issues of class, gender, and religion.
Pruitt's work is distinguished by a passion to prolifically and diligently document the customs, lives, joys, and sorrows of people in his hometown, the curator added.
His pictures provide a candid and ultimately disturbing visual history of the inequality of that era in the Jim Crow American South and serve as an invaluable resource for those interested in civil rights, photography, and American history.
Jennifer McGillan, Coordinator of Manuscripts at the MSU Libraries, said the exhibit is important because it showcases some of the rich photographic history of Northeast Mississippi.
The public is invited to view this exhibit, which was produced by Curatorial, Inc. and funded by the Friends of the Columbus-Lowndes Public Library System. For more information, please email MSU Libraries Special Collections at sp_coll@library.msstate.edu.