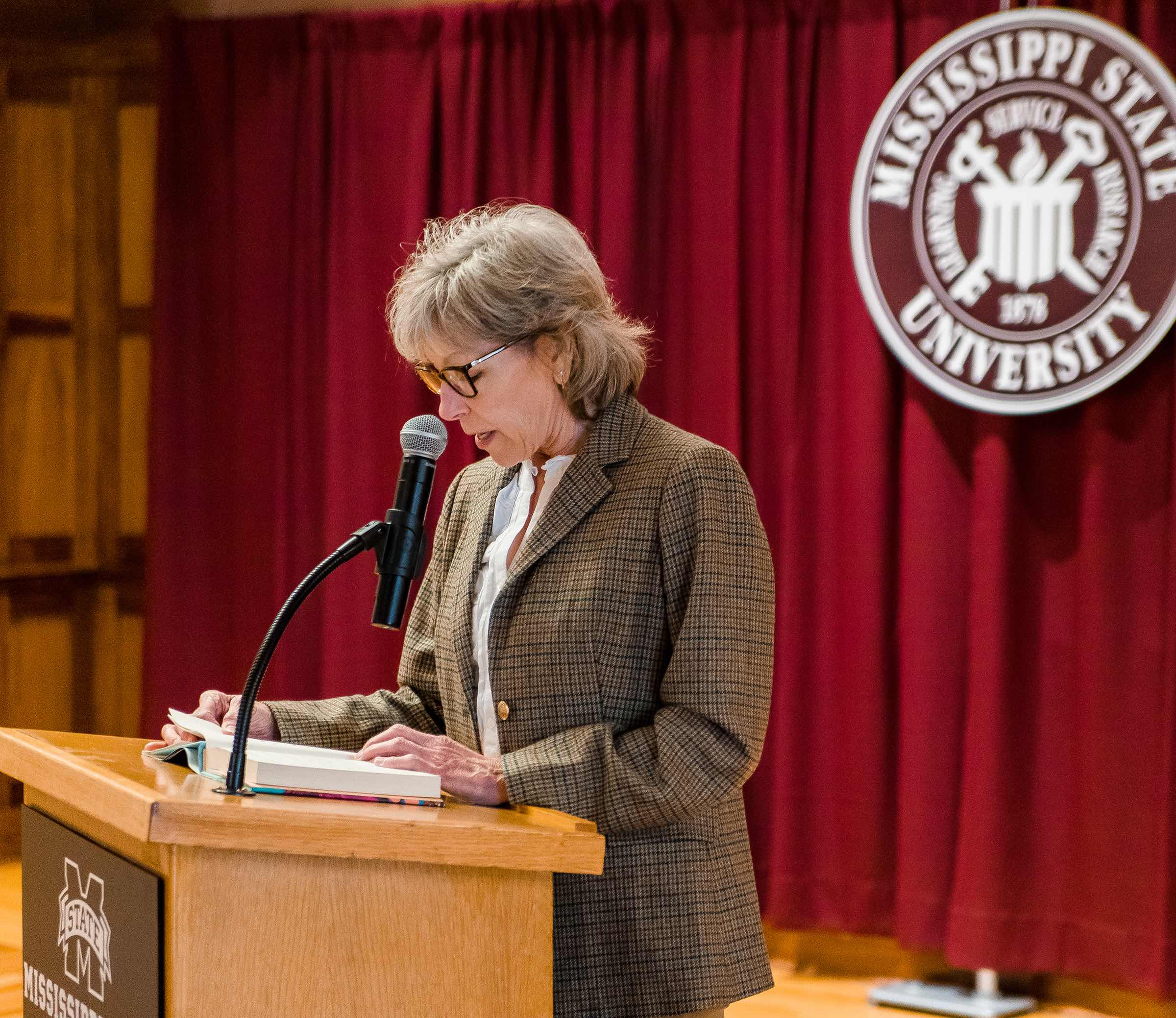 The Mississippi State University Libraries play a crucial role in inclusion by creating and maintaining access to diverse resources. As part of LGBTQ+ History Month, the libraries are hosting a read-out and encouraging students, faculty and staff to attend.
Hosted by the Inclusion, Diversity, Equity and Access (IDEA) Committee, the read-out is Thursday at 2pm in the John Grisham Room, and will feature students, faculty, staff, and community leaders reading from works that speak to them and the idea of inclusion.
"The MSU Libraries serve the campus and more, and we want everyone to feel welcome and safe when coming into our building or accessing our materials online," said Lauren Geiger, Co-Chair of the IDEA Committee and Assistant Professor/Digital Archivist.
"With this Read Out in honor of LGBTQ+ History Month, we want to demonstrate our commitment to providing and maintaining access to diverse literature for all and advocating for the right to read," Geiger said.
The event co-chair added that from nonfiction stories and educational materials to poetry and graphic novels to hosting programs and speakers, libraries provide a variety of ways for all patrons to connect to a story that resonates with them.
DeeDee Baldwin, Co-Chair of the IDEA Committee and Associate Professor/Engagement Librarian, said that by providing books and other materials that tell diverse stories, libraries can broaden people's perspectives in informative and entertaining ways.
"Public and school libraries across the country are increasingly under attack by very organized and persistent groups who want to limit freedom of expression and young people's access to diverse literature," Baldwin said. "As an academic library, it is critical that we join fellow librarians in their fight to preserve the freedom to read. And, during LGBTQ+ History Month, we want all MSU students to feel welcomed and seen in our library and on our campus, regardless of orientation, sexuality, or gender expression."
Starkville Mayor Lynn Spruill, who will return to read at the event for a second time, said that libraries, as well as communities, need to reflect the community they serve.
"Any community's services whether from a library or a non-profit or a governmental entity need to reflect the community it is charged to serve. We learn the most from shoes we have never walked in," Spruill said. "I try to listen and engage with the people best placed to help with that alternate view of an issue. It is only by embracing that diversity that we can have access to those viewpoints that allow us to best serve all our constituencies."
Stephen Cunetto, Associate Dean for Community Relations & Strategic Initiatives, said that the IDEA Committee and events like Thursday's read-out support the Libraries' mission to promote "the ideals of diversity, citizenship, leadership, and service."
"We are committed to serving all of our students and constituents," Cunetto said. "And we are happy to see this LGBTQ+ History Month event to continue to succeed and grow."
Geiger and Baldwin said they hope the read-out will reinforce the fact that the libraries welcome everyone, just as they are.
"I hope the students can reaffirm that they have allies in the faculty and staff. I'd be thrilled if they all left with a new work or author to put on their 'To Read' lists," Geiger said.
"I hope students will see that their library welcomes them as they are, and I hope all participants have their interest piqued by a new writer or work they had never heard of before," Baldwin added.