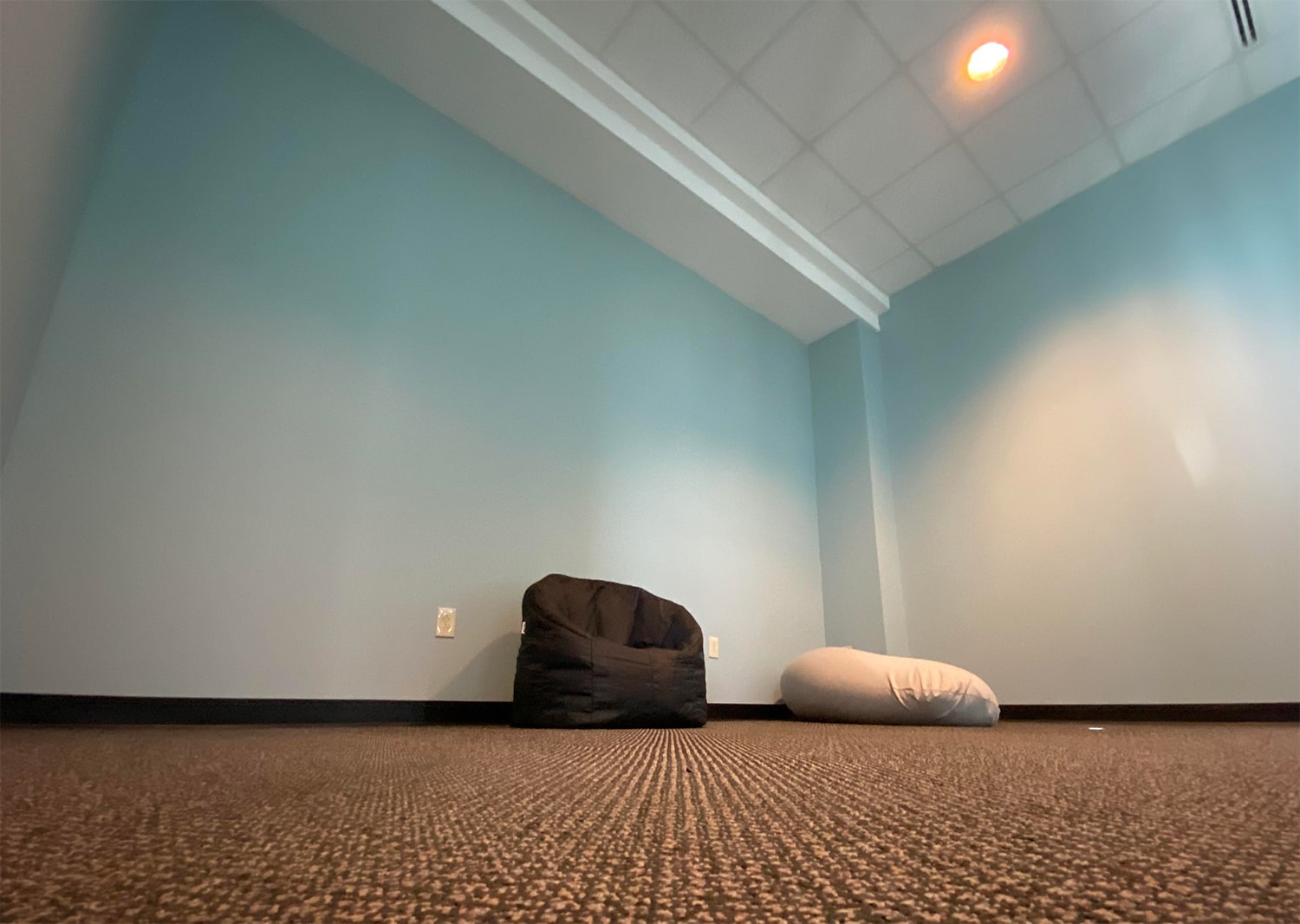 On a busy, often overwhelming, and energized campus, a space to recharge and manage stress can be critical. To address this need, the Mississippi State University Libraries has opened a sensory room on the third floor of Mitchell Memorial Library.
Dr. Lis Pankl, MSU Dean of Libraries, said both the Student Association and Libraries Accessibility Committee approached the libraries' Dean's Advisory Council about the creation of a sensory room.
Pankl said the Libraries Accessibility Committee explained that "sensory rooms are therapeutic spaces intended to help people regulate their responses to sensory stimuli. They are primarily intended for people with autism, learning disabilities, developmental disabilities, ADD, ADHD, or sensory processing disorder, but can also be helpful in managing PTSD, anxiety, depression, and other mental, emotional, behavioral, or developmental issues, as well as simple stress or feelings of being overwhelmed."
Also, the Student Association reached out with its request to create a sensory room in the library, citing many of the same concerns about our campus environment and student well-being.
"Sensory rooms can play a significant role in student success efforts and the library's central location is ideal for the creation of the space," Pankl said. "I think the sensory room will provide students with the opportunity to recharge and manage their stress without having to leave campus thus providing more opportunities for learning and engagement. The room will also help create intentional student space in the library that is inclusive and welcoming."
"As we work toward reimagining the role of the Libraries at MSU, student success and the student experience figure centrally into our strategic directions. The sensory room is a key space for accomplishing our mission," Pankl added.
In addition to the new sensory room, Mitchell Memorial Library also offers an Interfaith Prayer and Meditation Room and a Learn and Burn exercise room, both located on the third floor inside the A-M room. The Interfaith Prayer and Meditation Room is meant to serve and support all students and the holistic wellness of the university community.
"It is a place for people of all religious faiths and non-religious beliefs to experience peace, prayer, meditation and/or reflection throughout the day," Pankl said.
The Learn and Burn Room was developed through a partnership with University Recreation and the MSU Student Association and was named by SA. The room is designed to allow faculty, staff and students to step away from work and study to de-stress, relax and focus through light exercise. The room features a treadmill, free weights, resistance bands and more.