Do you want to decorate tumblers, mugs, glassware, bags, t-shirts, caps, magnets, or cowbells? Use one of our die-cutting machines.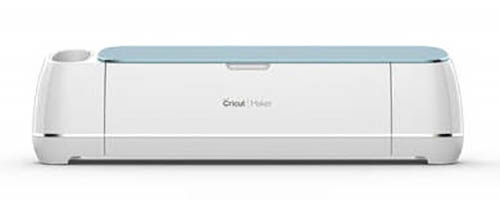 Cricut Maker
The Cricut Maker provides you with the technology to make virtually any DIY project, including papercrafts, custom apparel and wood signs. The Cricut can cut hundreds of materials quickly and accurately. Need to cut paper, fabric, matboard, leather, or basswood? Use the Cricut.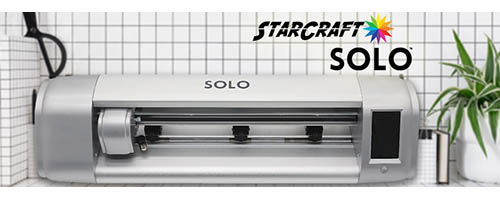 StarCraft SOLO 16" vinyl cutting machine
This StarCraft SOLO Cutter features matless cutting and unmatched precision and speed. With16-inch width, easily print then cut 15-inch wide.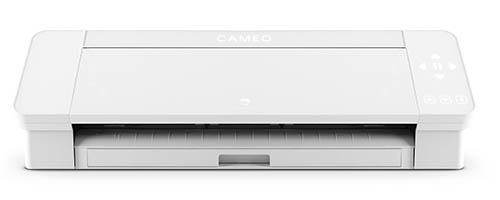 Silhouette Cameo 3
The Silhouette Cameo 3 also allows you to create DIY projects by cutting fabric patterns, creating custom stickers, and more.
Not sure which one to use? Ask one of our staff members.
Materials

The die-cutting machines can cut all sorts of materials: paper, card stock, felt, foam, fabric, thin plastic, adhesive vinyl and heat transfer vinyl.
A variety of vinyl available for purchase.
Limited amount of scraps available at no cost.

Use Requirements

Service is available any time the Digital Media Center is open.
For assistance, please visit the DMC Help Desk.

Prices