Beth Downey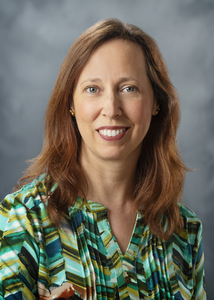 Title:
Associate Professor / Communication Librarian
Unit:
Classification:
Faculty
Contact:
Mailing address:
395 Hardy Road P.O. Box 5408, Mississippi State, MS 39762
Research Interests
Popular Culture
Misinformation/Bias
Social Media
Academic Integrity
Fandom and Media Studies
Graphic Novels and Comics
Teaching Areas
General Library Research and Information Literacy, Communication, Academic Integrity, EndNote, Evaluating Online Sources and Misinformation, Social Media, Popular Culture, Graphic Novels and Comics
Committees
National -Popular Culture Association (PCA) Executive Board (Secretary)
PCA Libraries, Archives & Museums Subject Area
PCA Allen Ellis Digital Research Award Committee
Research Committee
Library - Assessment Committee
Subject Support Committee
Promotion & Tenure Committee
Assistance
Book an hour with me, and I can help guide your research in communication, journalism, public relations, broadcasting, speech and rhetoric, and theatre. I can also assist you with your questions about EndNote software, citation and plagiarism, social media, misinformation and source evaluation, popular culture scholarship, graphic novels & comics, and visual literacy.
CV or Resume