Bob Wolverton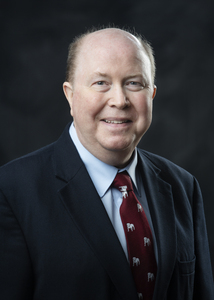 Title:
Professor / Coordinator of Metadata and Monographic Cataloging
Unit:
Classification:
Faculty
Contact:
Responsibilities
Professor and Coordinator of Metadata and Monographic Cataloging, Mississippi State University Libraries, Starkville, MS. July 1, 2013-present.
Provide instruction, supervision, and evaluation of two faculty catalogers and four copy catalogers in the Cataloging Department.
Establish policies and procedures for all areas of monographic cataloging and provide authority control and database maintenance practices for the MSU Libraries and all other libraries in the Mississippi Library Partnership state consortium.
Perform original and copy cataloging of print and non-print monographic materials, following RDA and BIBCO standards. Also create and contribute bibliographic records through the Library of Congress' ECIP program.
Create new authority records for personal names, corporate names, conference names, geographic names, uniform titles, subjects, and series following NACO and SACO standards.
Serve as liaison from the MSU Libraries to the Program for Cooperative Cataloging (PCC); maintain and submit statistics regularly on BIBCO and authority records created by catalogers at the MSU Libraries.
Research Interests
Service activities of academic library faculty; Career trends in librarianship; Metadata; Authority/Identity Management; Cooperative cataloging


CV or Resume