John F. and Jeanne A. Marszalek Library Fund & Lecture Series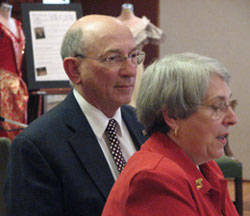 The John F. and Jeanne A. Marszalek Library Fund & Lecture Series encourages use of primary source materials. Each lecture pairs a paper by a university student with a lecture by an established, nationally known historian.
Upcoming Lecture - March 9, 2023, 2pm, Templeton Conference Room
Craig L. Symonds
Black Americans in the Second World War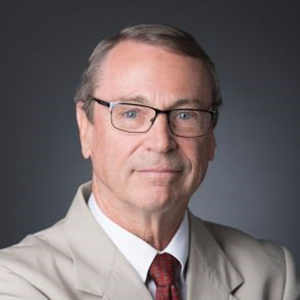 Craig L. Symonds is professor of history emeritus at the U.S. Naval Academy in Annapolis, Maryland, where he taught for thirty years and served as History Department Chair. From 2017 to 2020 he was the Ernest J. King Distinguished Professor of Maritime History at the U.S. Naval War College, in Newport, RI. He is a four-time recipient of the Federal Government's Superior Civilian Service Medal, and in 2014 he received the Dudley W. Knox Award for Lifetime Achievement from the Naval Historical Foundation. He is the author of seventeen books, including Lincoln and His Admirals, which won the 2009 Lincoln Prize. His other Civil War era books include biographies of Joseph E. Johnston (1992), Patrick Cleburne (1997), and Franklin Buchanan (1999), as well as The Civil War at Sea (2009). He received the Theodore and Franklin Roosevelt Prize for his book Decision at Sea: Five Naval Battles that Shaped American History (2005). His more recent books focus on World War II, including The Battle of Midway (2011), Neptune: The Allied Invasion of Europe and the D-Day Landings (2014), and World War II at Sea: A Global History (2018). His newest book is Nimitz at War: Command Leadership from Pearl Harbor to Tokyo Bay (2022).
Amber Morgan Gill
The Fabric of Our Nation: A 19th Century Night Shirt Reveals the Complex Value of Material Objects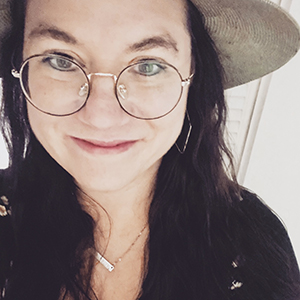 Amber Morgan Gill received her B.A. in Art in 2010 from Jacksonville State University and her M.A. in English Literature in 2020 from Mississippi State University. She is currently a lecturer for the MSU English Department and is in her second year of coursework toward a History PhD here at MSU. Her research interests include 19th century popular culture, nationalism, and the Civil War.