Students, it's great to see you on campus again!
Over the last several months, we have been busy enhancing the MSU Libraries to better serve students and faculty. Below are a few of the exciting projects we hope you'll enjoy as you settle into the fall semester.
---
Return to normal operating hours
Mitchell Memorial Library has returned to normal operating hours for Fall 2021, staying open until 2am Sunday-Thursday. Starting August 29, Old Main Academic Center will now be open on Sundays from 1pm until 6pm. For more information on our hours, visit https://library.msstate.edu/hours.
---
New areas for group and individual study
We've installed new furniture in the Research Services Reading Room, the 5th Floor Study Room, and the MaxxSouth Digital Media Center.
The Research Services Reading Room now has more individual study carrels equipped with electrical outlets to charge your devices. The room has comfortable seating and some group study tables. If you need a quiet space to study, visit this area on Mitchell Memorial Library's 2nd floor.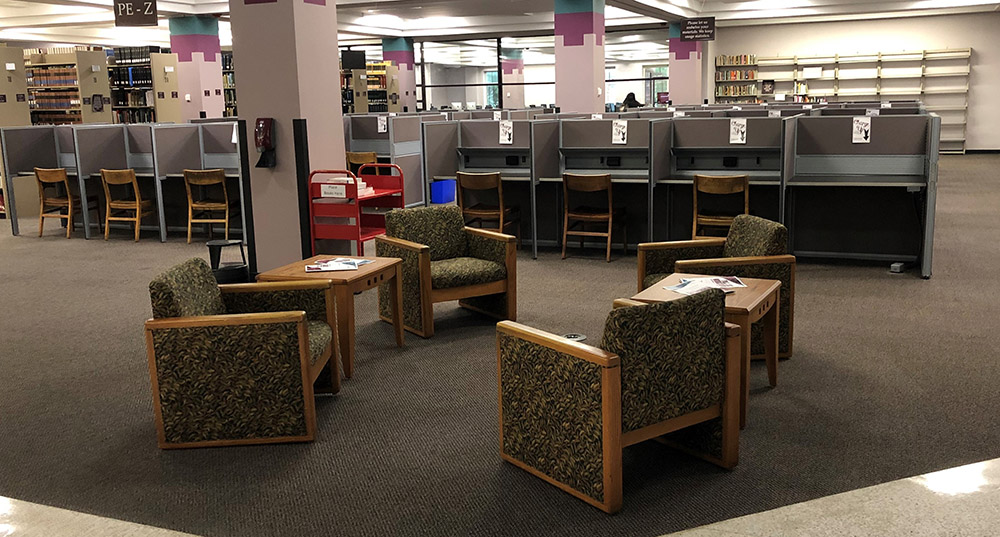 Thanks to funding from Dr. Janice Nicholson, we were able to update the Mitchell Reading Room located between the James W. Nicholson Reading Room and the MaxxSouth Digital Media Center. It is amazing what new carpet, refinished bookshelves, and fresh paint will do to a room, but the look won't be complete until the furniture arrives later this fall!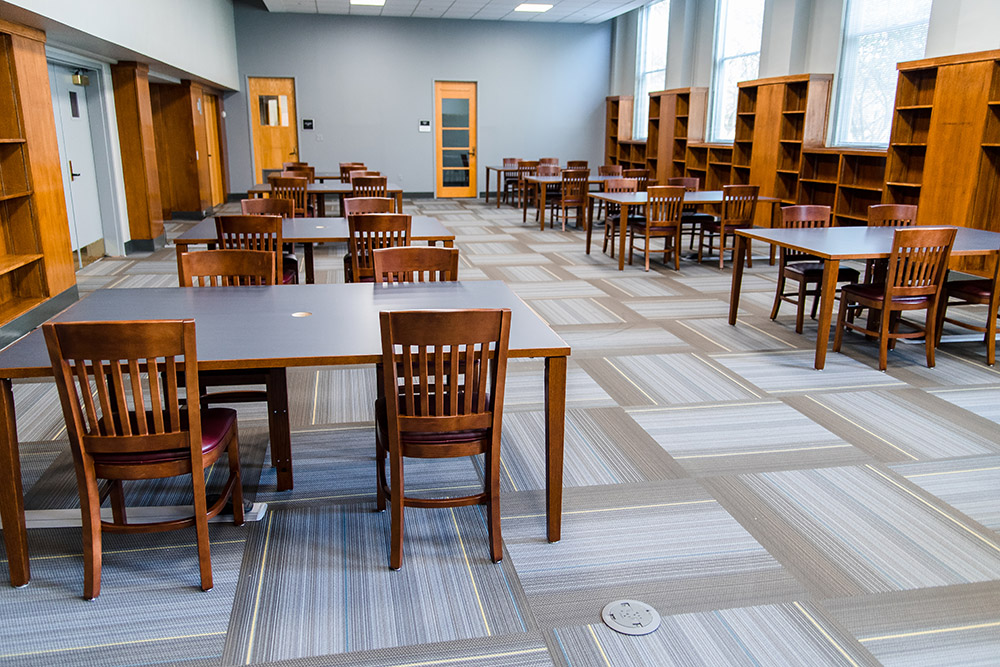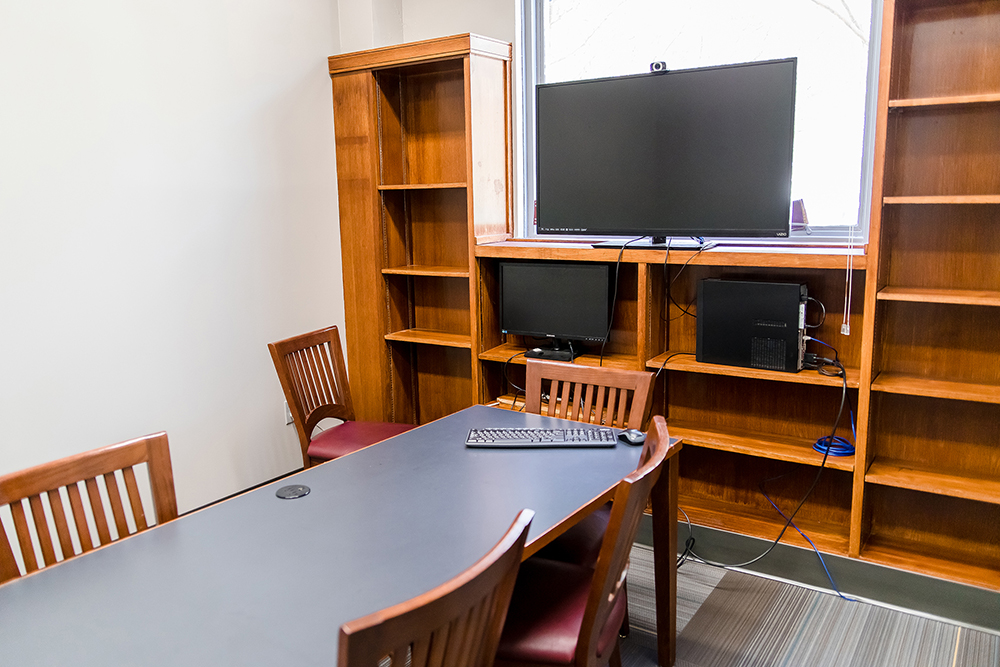 We've made the MaxxSouth Digital Media Center a more inviting space with new furniture. Later this fall, we'll install new furniture in the Makerspace as well.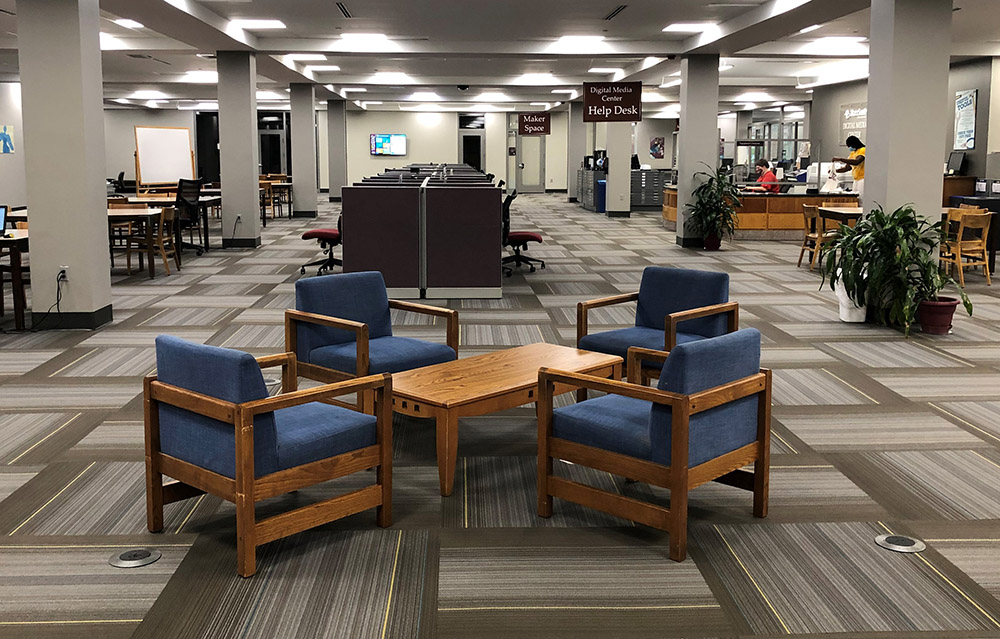 ---
The Wall Street Journal and The Chronicle of Higher Education online
Thanks to our partnership with the College of Business, the Division of Finance and Administration, and Dow Jones, all MSU employees and students now have online access to The Wall Street Journal. Sign up for your subscription at https://WSJ.com/msstate using your Mississippi State University email address ([your netID]@msstate.edu).
Beginning September 1, all MSU employees and students will also have access to The Chronicle of Higher Education. Check our News section on or after September 1 for access instructions.
---
New laser cutter in the MaxxSouth Digital Media Center
The Glowforge laser cutter is the newest tool in the MaxxSouth Digital Media Center's Makerspace. The Glowforge uses high pressure and heat to cut and engrave on a variety of materials. You can use readily available designs to make things, or create your own designs. Approved  materials are available for purchase in the MaxxSouth Digital Media Center. For more information, visit https://www.library.msstate.edu/services/glowforge.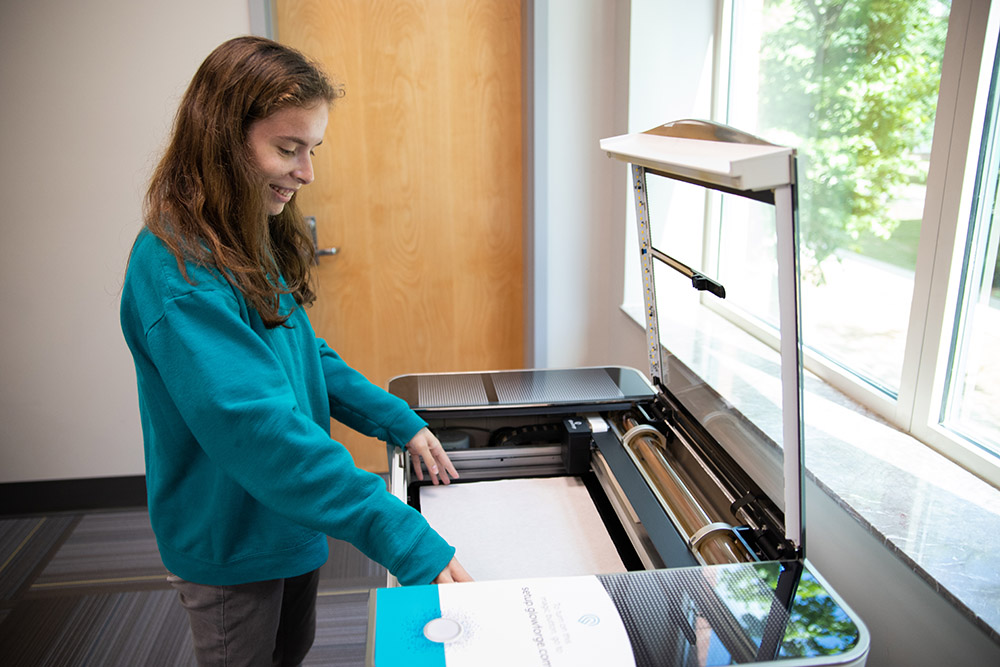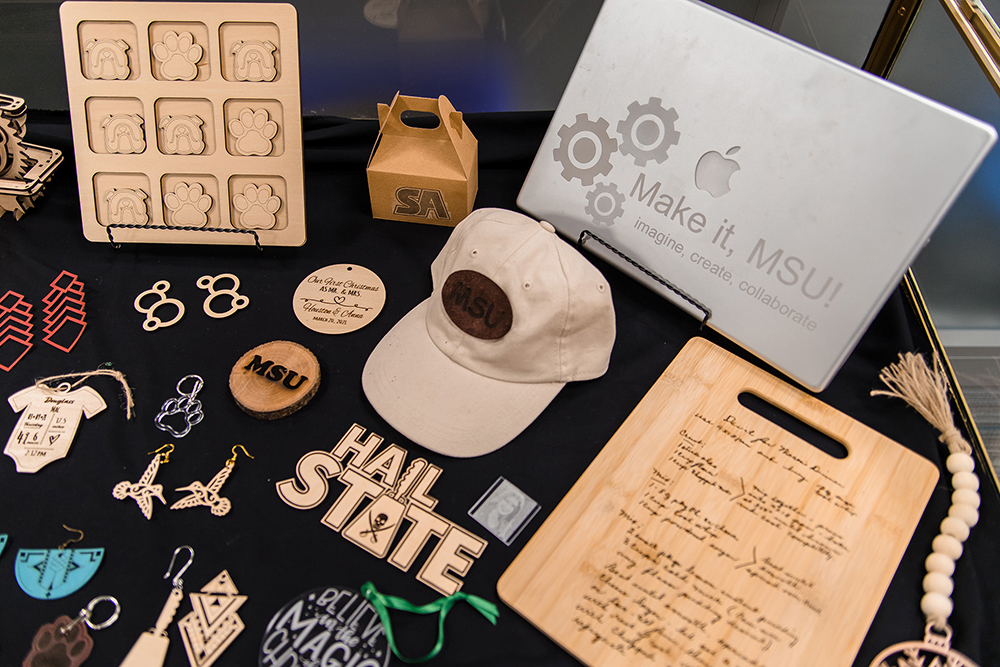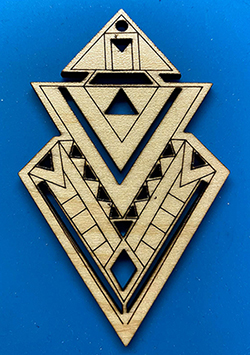 ---
New and improved Scholars Junction institutional and digital repository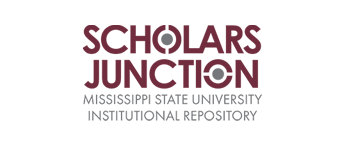 Scholars Junction is an important tool for showcasing the University's research, scholarship, and creative works. We encourage anyone who wants to preserve and provide access to their creations to submit your work to Scholars Junction.
MSU Libraries faculty and staff have been working since December 2020 to migrate content from the previous platform into a more robust, reliable, and feature-rich system. The new cloud-hosted platform hosted by Digital Commons by bepress is an excellent system to share many types of works, including (but not limited to) scholarly articles, working papers, extension documents, photographs, videos, open educational resources, theses and dissertations, conference proceedings, presentations, and more. The new system accepts most file types and submission is quick and easy. Did we mention it provides unlimited storage?
Digital Commons also allows the Library to offer journal hosting services and provides a platform for online events and conferences.
Learn more about the migration and its benefits.
---
New micro-credentialing program
We're developing a micro-credentialing (or "badge") program to help students learn new skills that enhance their educational experience. By participating in specific workshops, participants will be able to earn a badge that can be used on your social media pages, resume and website.
Achievement badges and Attendance badges will be available as a part of the current offerings. Available badges for the fall semester include Adobe Spark Achievement Badge; Excel Charts Achievement Badges; Excel Chart, Formulas & Pivot Tables Attendance Badge; Survival Skills for Graduate Students Workshop Badge; and Library Research for Graduate Students in Agriculture and Forest Resources Badge.
More information will be added to our website in the next week.