The Exhibit
"John Grisham: The Art of the Best Seller" attempts to provide insight into how Grisham's bestselling novels and films are produced, and to show how Grisham's life changed when he became a bestselling author. The exhibit is drawn from the John Grisham Papers, housed in the Manuscripts Division of the Special Collections Department.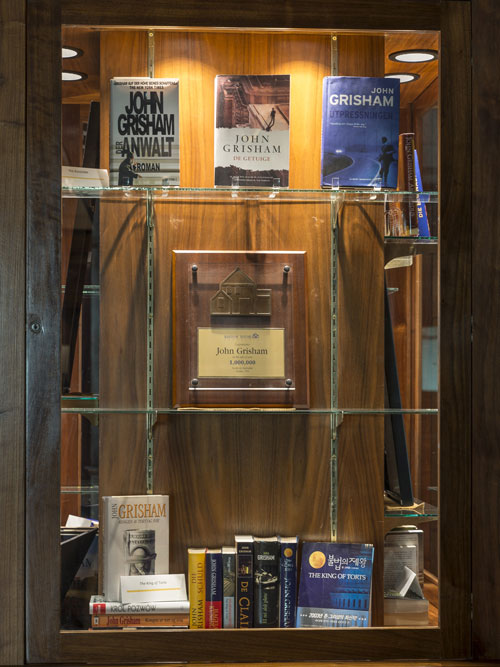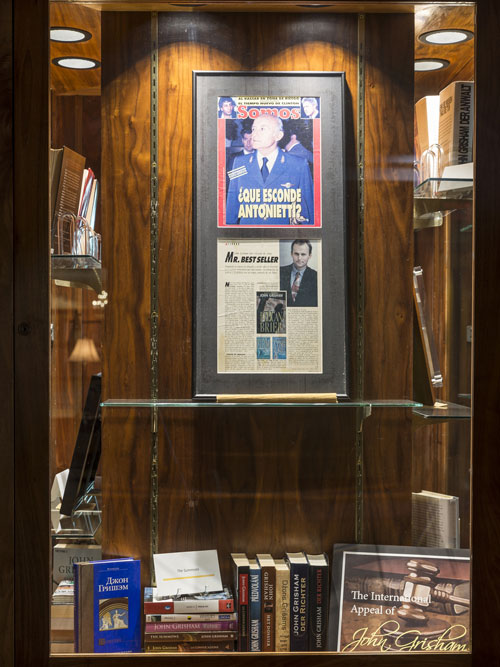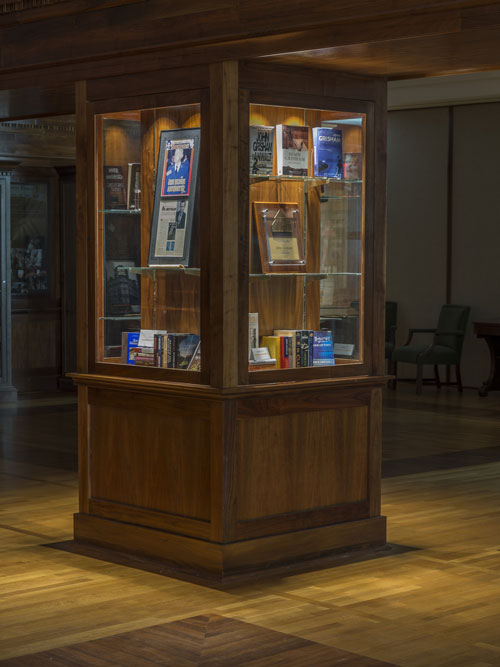 The exhibit highlights the essential parts of the author's art and life:
The Writing: The process of writing a bestselling novel, from rough draft to publication.
The Research: The inspirations for books (including ideas sent in by fans) and the research that follows.
The Book Design: Artists' and book designers' processes in developing hardcover, paperback, and foreign editions of the books.
The Publicity: The market research, marketing strategies, and publicity campaigns for the novels and films.
The Signing: The author's bookstore appearances and book signing experiences.
The Interviews: Requests for interviews and the finished products, in print, on TV, and on the Internet.
The Reviews: Critics' reactions to the books and films.
The Fans: Grisham's loyal readers and watchers—there are more than 11,000 fan letters in the collection.
The Filming: The process of turning books into films, as reflected in letters, screenplays, scripts, and other materials.
The Translations: Helping speakers of 29 languages read John Grisham.