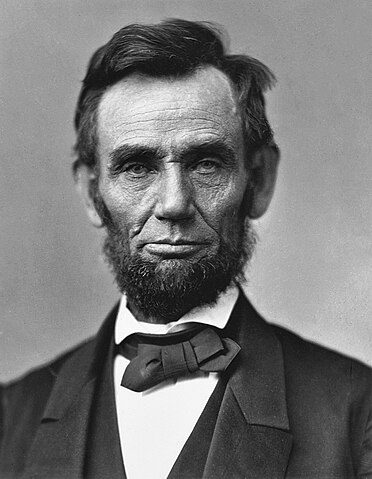 The Frank and Virginia Williams Collection of Lincolniana represents a lifetime of collecting documents, books, artifacts, ephemera, philately, numismatics, paintings, and statuary related to the life of Abraham Lincoln and the Civil War in general. Frank Williams began his collection as a child and has added to it all his life. The Williams Collection is the nation's largest privately owned holding of Lincoln research and display material and the country's most comprehensive privately owned Lincoln and Civil War library with over 40,000 items and valued at over $3 million. Frank and Virginia Williams donated their collection to Mississippi State University in 2017.
The Frank and Virginia Williams Collection includes the Claude Simmonds Collection, which contains clippings of twentieth-century newspaper, magazine, and journal articles that reference Lincoln. The Frank and Virginia Williams Collection also includes several other smaller collections featuring original manuscripts; of note is the Abraham Lincoln Original Manuscript Collection which contains numerous original letters and legal documents written by Abraham Lincoln. Other manuscript collections include: the McCorison Collection, Carl Schurz Collection, R.L. Hoxie Correspondence Collection, Bernhardt Wall Collection, Peleq Clarke Jr. Collection, and others. Finding aids for these manuscript collections are available online in the MSU Libraries' ArchivesSpace system.
The late David M. Rich (cataloger at Brown University) and Alfred Calabreta (Curator of Collections at Mystic Seaport, the Museum of America and the Sea) began cataloging and inventorying the collection in the mid-1980s. After 2017, MSU Libraries faculty and staff finished cataloging the book and pamphlet collections. MSU Library faculty and staff also completed inventorying the objects and ephemera pieces within the Frank and Virginia Williams Collection. Every item has been assigned a unique number. Full cataloging of the artifacts and ephemera continues. MSU Library faculty and staff work diligently to ensure that all inventories and cataloging were completed according to Library of Congress standards.
MSU Library faculty and staff will build upon Rich's and Calabreta's work, by loading the records for the Frank and Virginia Williams Collection into the MSU Libraries online catalog and into OCLC WorldCat. By loading catalog records into the MSU Libraries online catalog and into OCLC WorldCat, this collection will be more accessible to researchers globally. The MSU Libraries continues to digitize The Frank and Virginia Williams Collection into our online digital collection repository.
About the donors
Rhode Island Chief Justice (Ret.) Frank J. Williams & Virginia Williams, Hope Valley, Rhode Island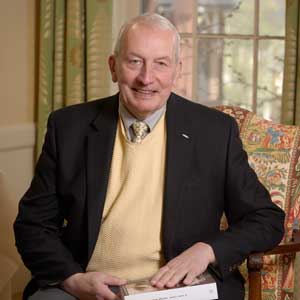 Justice Frank J. Williams is a native of Rhode Island. Justice Williams graduated from Boston University School of Law and is a long-time jurist in the Rhode Island court system. He is a veteran of the United States Army, having served three years in Germany and one in Vietnam. Justice Williams is also the founding chair of The Lincoln Forum and a long-time president of the Ulysses S. Grant Association. He is a scholar whose books include The Emancipation Proclamation: Three Views (with Edna Greene Medford and Harold Holzer, Louisiana State University Press, 2006) and Lincoln Lessons: Reflections on America's Greatest Leaders (with William D. Pederson, Southern Illinois University Press, 2009). Justice Williams is a member of the United States Lincoln Bicentennial Commission and chair of the Rhode Island Abraham Lincoln Bicentennial Commission. In 2007, the Pre-law Society of Mississippi State University awarded Justice Williams its prestigious Jurist of the Year Award.
Speeches and Book Discussions with Justice Williams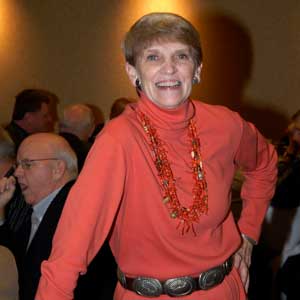 Virginia Williams was born and raised in Texas. She graduated from North Texas State University. After graduating, she taught overseas for the Department of Defense, before teaching kindergarten in Cranston, Rhode Island for twenty-nine years. Later, she acquired an interest in outhouses, about which she lectures all over the country. She serves as Chair of the Museum of Primitive Art in Peacedale, RI, and as Deacon of Dunn's Corners Presbyterian Church in Westerly, RI.
Related videos
About the Collection Bookplate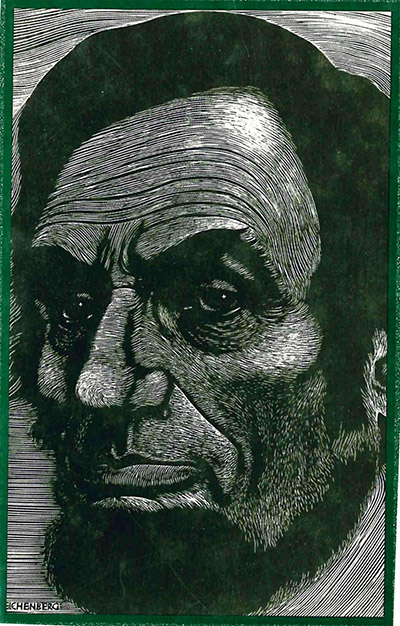 This image of Lincoln is taken from an engraving by artist Fritz Eichenberg. Eichenberg was one of the most noted engravers of the 20th century, and his The Art of the Print: Masterpieces, History, and Technique is now a classic. A refugee from Germany when Adolf Hitler came to power, he settled in Rhode Island and headed the Art Department at the University of Rhode Island. He and his wife Toni became great friends with Frank and Virginia Williams, and adapted the engraving into a poster and bookplate for the Williams Collection of Lincolniana.
"I did my first Lincoln...in the middle of the second world war, to remind my friends of the great heart of Lincoln who, in the Gettysburg Address, exhorted this country to be magnanimous and bind up the wounds of a war of brother against brother."