The Frank and Virginia Williams Annual Lecture on Lincoln and Civil War Studies
Past Lectures
William C. Davis, "Abraham Lincoln and Jefferson Davis as Chief Executives"
October 31, 2019 2:00pm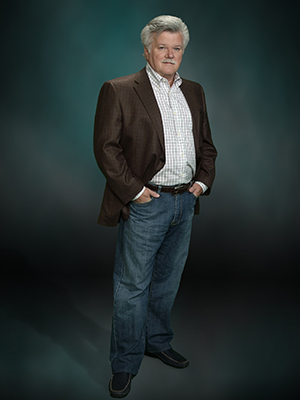 William C. Davis, a native of Independence, Missouri, received his bachelor's and master's degrees from Sonoma State University in northern California, then spent twenty years in editorial management in the magazine and book publishing industry, before leaving in 1990 to spend the next decade working as a writer and consultant here and abroad. He is the author or editor of more than sixty books in the fields of Civil War and Southern history, as well as numerous documentary screenplays. He was the on-camera senior consultant and commentator for 52 episodes of the Arts & Entertainment Network/History Channel series "Civil War Journal," as well as a number of other productions on commercial and Public Television, and for the BBC, and has acted as historical consultant for several television and film productions, including "The Blue and the Gray," "George Washington," "The Perfect Tribute," and 2015's "Field of Lost Shoes" which was partially based on his book The Battle of New Market. In September 2013 he retired after thirteen years as Professor of History and Executive Director of the Virginia Center for Civil War Studies at Virginia Tech in Blacksburg. He is the only four-time winner of the Jefferson Davis Award given for book-length works in Confederate and Civil War History. His most recent book Inventing Loreta Velasquez: Confederate Soldier Impersonator, Media Celebrity, and Con Artist, was published in 2016 by Southern Illinois University Press. In 2015 the Lincoln Forum named him recipient of the Richard Nelson Current Award and the Ulysses S. Grant Association gave him its John Y. Simon Award. He was a member of the Advisory Board of the Abraham Lincoln Bicentennial Commission and serves on several other consultative bodies, as well as being an occasional consultant to the Virginia State Police on cold case homicides.
Dr. George C. Rable, "Believer, Skeptic, or Something Else? The Elusive Mr. Lincoln"
November 1, 2018 2:00pm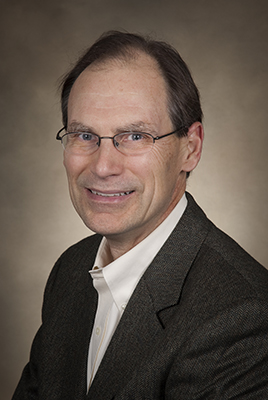 George C. Rable is Professor Emeritus and formerly the Charles G. Summersell Chair in Southern History at the University of Alabama. Born in Lima, Ohio, in 1950, he received his B.A from Bluffton College (1972), his M.A from Louisiana State University (1973), and his Ph.D. from Louisiana State University (1978) where he studied under T. Harry Williams. He taught at Anderson University in Indiana from 1979-1998. From 2004-2008, he served as the President of the Society of Civil War Historians.
His books include: God's Almost Chosen Peoples: A Religious History of the American Civil War (University of North Carolina Press, 2010), which has won the 2011 Jefferson Davis Award and was a Choice Outstanding Academic Title; Fredericksburg! Fredericksburg! (University of North Carolina Press, 2002), which won the Lincoln Prize, the Society for Military History Distinguished Book Award in American Military History, the Jefferson Davis Award, the Douglas Southall Freeman History Award and was a History Book Club selection; The Confederate Republic: A Revolution Against Politics (University of North Carolina Press, 1994), which was a History Book Club selection; Civil Wars: Women and the Crisis of Southern Nationalism (University of Illinois Press, 1989), which won the Julia Cherry Spruill Prize and the Jefferson Davis Award; and But There Was No Peace: The Role of Violence in the Politics of Reconstruction. (University of Georgia Press, 1984). His most recent book is Damn Yankees! Demonization and Defiance in the Confederate South (Louisiana State University Press, 2015), which won the James I. Robertson, Jr. Literary Prize. He is currently working on a book on the relationship between Abraham Lincoln and George B. McClellan.
Harold Holzer, "The General vs. the President: Lincoln, Grant, and the Battle for Civil War Memory"
November 30, 2017 2:00pm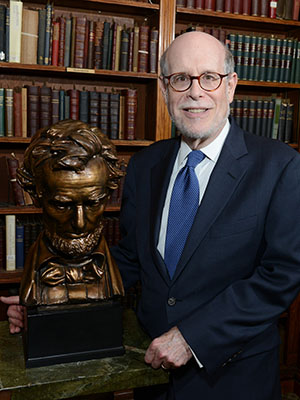 Harold Holzer, winner of The 2015 Gilder-Lehrman Lincoln Prize, is one of the country's leading authorities on Abraham Lincoln and the political culture of the Civil War era. A prolific writer and lecturer, and frequent guest on television, Holzer served for six years (2010–2016) as Chairman of The Lincoln Bicentennial Foundation. For the previous 10 years he co-chaired the U. S. Abraham Lincoln Bicentennial Commission (ALBC), appointed by President Clinton. President Bush awarded Holzer the National Humanities Medal in 2008. And in 2013, Holzer wrote an essay on Lincoln for the official program at the re-inauguration of President Barack Obama.
Holzer, who now serves as The Jonathan F. Fanton Director of Hunter College's Roosevelt House Public Policy Institute, has authored, co-authored or edited 52 books. His latest major book, Lincoln and the Power of the Press: The War for Public Opinion, won the Lincoln Prize, as well as The Mark Lynton History Prize from the Columbia University School of Journalism, The Hazel-Dicken Garcia Award, and the 2016 Goldsmith Book Prize from the Shorenstein Center on Media, Politics and Public Policy at Harvard's John F. Kennedy School of Government. In addition, Holzer has written more than 560 articles and reviews for both popular magazines and scholarly journals, and chapters to more than 60 books as well as a number of pamphlets and monographs on Lincoln.
Holzer is a frequent guest on radio and television, and lectures widely before Civil War and Lincoln groups and at museums, colleges, and historical societies conferences throughout the country.
For more information, visit his website at http://www.haroldholzer.com.